Dr. Gloria Lee is caring and gentle with a strong clinical background in Esthetic and General dentistry. She received both her Doctor of Dental Surgery and Bachelor of Science degrees from the University of California at Los Angeles (UCLA), ranked #2 dental school in the country.

Dr. Gloria has been practicing in Northern Virginia for the past 16-years. Even with over a decade of experience, she is still looking for ways to improve and hone her skills in dentistry by attending seminars and conferences. She wants to ensure that her patients receive the most comprehensive and advanced dental care.
When not involved in dentistry, Dr. Gloria enjoys traveling and reading.
Dr. Gloria is an active member of the American Dental Association, Virginia Dental Association, and Northern Virginia Dental Society.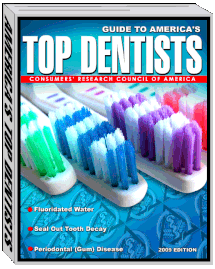 Dr. Gloria has been named one of "America's Top Dentists" for 2009, 2010, 2011, 2012, 2013, 2014, 2015 by the Consumers' Research Council of America, an independent Washington, DC-based research organization.